Mohammad Yonus, the imam of the Paktia Kowt Mosque in the Afghan capital city of Kabul, was killed today by American troops while sitting in his car.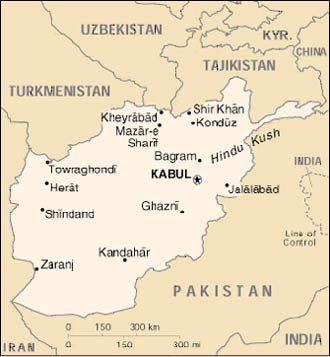 Yonus was reportedly in his car with three of his sons waiting for his other son to arrive. A US convoy saw the parked car and decided it was a "threatening vehicle," opening fire and killing Yonus. His sons were not injured in the shooting.
Locals said the convoy did not even stop after the shooting, and identified the attackers as American. Yonus was rushed to the hospital but died of his injuries shortly thereafter.
The killing sparked protests in front of a military base in Kabul, and once again brought attention to the growing problem of civilian killings by the international forces in the nation.
NATO spokesmen called the killing an "unfortunate incident" and expressed regret over shooting the imam. They promised that his family would receive an undisclosed amount of money to compensate them for the killing.