The much vaunted two hour long international summit on Yemen in London came and went today, and ended with little in the way of concrete details, but pledges for "many years" of both military and domestic aid.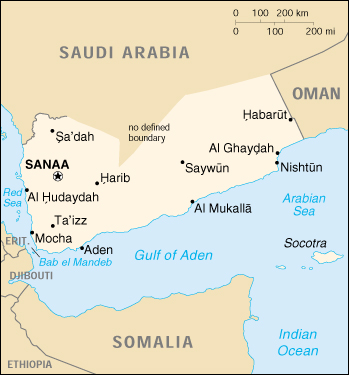 The 21 foreign ministers who attended the summit all made pledges aimed at bolstering the government's fight against al-Qaeda, as well as the two other civil wars in the nation, against the Shi'ites in the north and a secessionist movement in the south.
Secretary of State Hillary Clinton said that Yemen's problems could not be solved militarily alone, and demanded that the Saleh government "enact reforms and continue to combat corruption" as a way to foster international investment.
Clinton added that "the problems of Yemen affect all of us in a very particular way," insisting that the nation is "an urgent national-security priority." US officials have sought increased involvement in Yemen since the failed underbomber attack in Detroit was linked to al-Qaeda in the nation.