While the nations hoping to push sanctions against Iran haven't even been able to get the discussion brought up at the UN Security Council this month, German Chancellor Angela Merkel expressed hope that February would be different.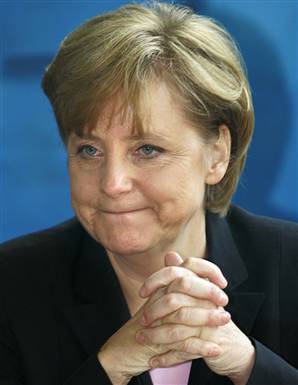 "The issue of sanctions on Iran will be on the agenda when France has the chair," Merkel declared at a joint press conference with Israeli President Shimon Peres, warning Iran that "time is running out" to accept their demands.
China held the council presidency in January, and in opposition to the sanctions has refused to allow even debate on the matter within the council. France, who takes over in January, seems more inclined to support sanctions, and hence debate.
Yet China remains in opposition to the sanctions, and could veto any measure. Russia, who also holds veto power, has also expressed reservations about adding to the sanctions while the prospect of more talks remains open.
Western officials have demanded that Iran accept a draft third party enrichment deal, while Iran has called for additional talks to clarify certain details. This sparked the call for additional sanctions.