Following up on previous promises by Brig. Gen. Larry Nicholson, officials for the US Marines now say that the invasion of the Marjah region of the Helmand Province could happen very soon.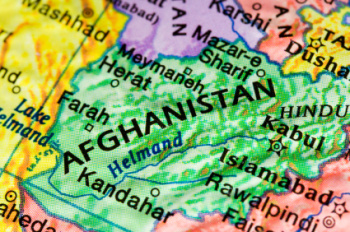 Lt. Col. Calvert Worth says the troops are "very, very close" and that they are preparing to attack any Taliban or "narco-traffickers" who do not agree to submit to the rule of Haji Zair, appointed as the governor of the region by the Karzai government but living in exile due to lack of a government presence.
Lt. Col Worth insisted that the goal of the operation was "the reintegration of Zair as a representative," but Marjah has never really been under the control of the Karzai government, and has been mostly a hub for the opium industry since the 2001 US invasion.
The seige of Marjah will be the first major operation in Helmand since the Obama Administration announced his December escalation of the war. The escalation pledged an additional 30,000 troops to the eight year old war in Afghanistan, bringing the American commitment to around 100,000.