At least 15 people are dead and scores wounded today after a major attack in downtown Kabul sparked a gunbattle and suicide bombers hit Afghanistan's Justice, Education and Finance Ministries.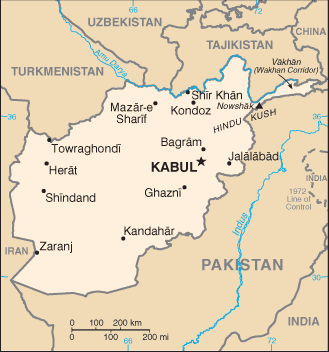 According to a Taliban statement claiming responsibility, 20 of their fighters infiltrated the city and made their way to downtown, where all of the government ministries are, before launching their attack.
The current death toll includes 10 of the attackers, two civilians and three security force members. 71 people were also wounded, with officials saying this was mostly as the result of grenades thrown in the fighting.
Details of the fighting are still being gathered, but one of the attackers reportedly was reportedly driving an ambulance in front of the education ministry before detonating, shattering windows and leaving a huge crater. Others hit the justice and finance ministries, and still other attackers reportedly climbed to the top of a shopping mall in the center of town, giving them a bird's eye view of several ministries.
With 10 attackers confirmed killed, what happened to the other 10 (assuming they existed at all) is unclear, but security forces are scouring the city, and further attacks can't be ruled out.
US Special Envoy Richard Holbrooke shrugged the attack off, warning the residents of Kabul they had better prepare for more attacks like this because "that's just who the Taliban are."