US drones fired several missiles at a house in the Shaktoi region, straddling North and South Waziristan, killing at least 20 people. 15 of them were labeled as suspected Taliban, with the others totally unknown.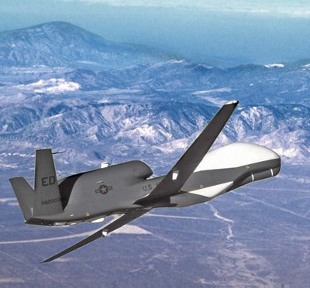 It is the third attack in the Shaktoi region in less than a week, with a Thursday attack in North Waziristan's Pasalkot village killing 18 people. Officials say the Thursday strike was an assassination attempt against Tehreek-e Taliban Pakistan (TTP) leader Hakimullah Mehsud.
The TTP has released two audiotapes since Thursday, apparently of Hakimullah, denying that he was injured or killed in the drone strike. Rumors of his death or at least a serious injury continue to linger.
Which is likely the source of the recent strikes in Shaktoi. A Friday attack on a house in Bichi, just outside Pasalkot, killed six people, and today's attack is just on the South Waziristan side of the border, but also not far from Pasalkot. It seems the drones are attempting to catch a potentially injured Hakimullah while he recovers.
It was also the tenth US drone attack into Pakistan in 2010, a feverish pace compared to even the escalated pace in 2009. The US launched 44 attacks in 2009, while the present pace, if kept up, would have them launching 214 attacks in 2010.
The 2009 attacks killed only a handful of militant leaders, with the vast majority of the victims apparent civilians. Of the 2010 attacks so far only one significant militant, an al-Qaeda bodyguard named Mahmoud Mahdi Zeidan, has been confirmed killed, though the fate of Hakimullah remains uncertain.