With Iraq touting a security crackdown in Baghdad as proof that the government is capable of protecting its citizens, the holy city of Najaf was hit by a series of coordinated bombings today, killing 27 people and wounding 111 others.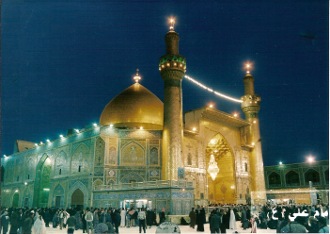 The bombings hit the area near the Imam Ali Mosque, a key Shi'ite religious site, and a nearby vegetable market. Najaf's police chief blamed 'Saddamist gangs' for the attack.
But with the attacks a potential embarrassment just months ahead of the key parlaimentary election, local officials have been reluctant to confirm the death tolls, formally acknowledging only one death despite the obvious carnage.
Though pilgrims heading to Najaf have long been a popular target, attacks inside the city itself have been exceedingly rare in recent years, with today's the first significant attack since February 2007.