Since Sunday's announcement of a truce between the ruling Pakistani Peoples Party (PPP) and its coalition partner the Muttahida Qaumi Movement (MQM), political killings in the city of Karachi have slowed to a virtual halt. Still, the ceasefire seems tenuous, and it looks as if violence could resume at any time.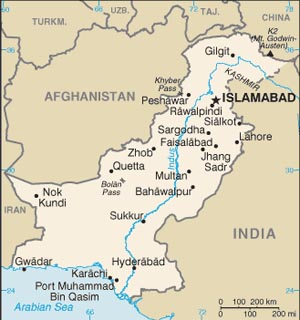 The violence in Karachi saw scores of political workers, mostly from the MQM faction, killed. Initial evidence pointed to attacks from gangs in the PPP heavy part of the city. Since the attacks started, PPP members have also been attacked, apparently in retaliation by MQM supporters.
One of the few coalition partners it hasn't already alienated, the national PPP seems keen on resolving differences with the MQM, and President Asif Ali Zardari announced a "peace committee" would be formed today.
But locally the PPP seems reluctant to take any action to arrest those responsible for the killings, and the MQM has suggested that it may abandon the provincial coalition government. If that happens, the national government could rapidly become imperiled as well.