The Muttahida Qaumi Movement (MQM), a key regional political power, has announced a truce today with the Pakistani Peoples Party (PPP), the nation's ruling party, in an effort to stem the growing tide of political killings in Karachi.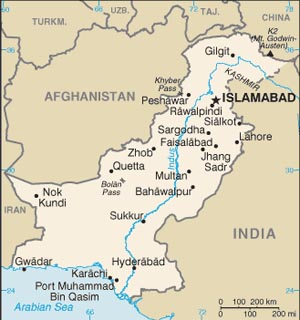 Despite insistences from officials that the killings were not political in nature, party workers for the MQM have been increasingly targeted by violent factions from a key PPP stronghold in Karachi. Both sides have promised to stop all public criticism of one another.
Scores of people, most of them political workers, have been killed in Karachi in the past week and a half. Most of the dead appear to have been from the MQM, including four bodies found today, three of them beheaded.
Curiously despite the rancor in Karachi, the MQM is one of the few remaining members of the PPP's coalition government on a national level. The rising violence has led to members of the MQM calling for the party to leave the coalition, which would almost certainly spell an end to the PPP's reign.