The US Embassy in Pakistan issued a public demand today that the Pakistani government stop subjecting American diplomats to routine detentions and searches at police checkpoints.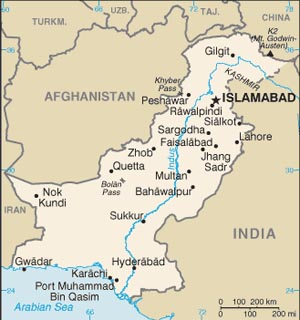 Officials have complained the policy amounts to harrassment, adding that embassy vehicles have been seized by police and officials are being detained for what police say is improper paperwork or carrying unlicensed weapons.
Many see the treatment as another expression of the growing anti-American sentiment in the country, where official support for the US is often at odds with a public angered by constant US drone strikes and reports of US spies and contractors infiltrating the nation.
The Pakistani government, for its part, insists the increased detentions are part of a ratcheting up of security in the wake of endless high profile attacks. They insisted that the US of all people should understand the value of the security checks, likely a reference to an announcement earlier this week that Pakistani citizens traveling to the US would be subjected to "extra scrutiny."
Police are still holding three embassy employees, apparently Pakistani nations, for interrogation. They insisted that the plates on their consular vehicle were fakes.