According to NATO, a US soldier was slain today on a base in the Baghdis Province. An Afghan soldier was said to have shot him, along with two Italians who were only lightly wounded in the incident.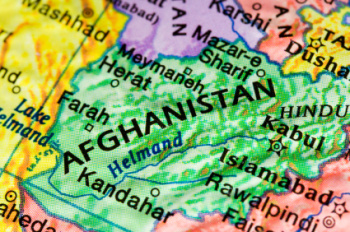 The attacker reportedly was stopped when he approached a helicopter landing zone, before opening fire on the soldiers. He was also wounded and is currently under observation.
Afghan officials say the soldier was believed to have mental health problems, and it is unclear if the shooting was, like so many others, a function of "infiltration" of the military by insurgents.
Still, the attack will draw further attention to the questionable reliability of the Afghan security forces, at a time when NATO is looking to dramatically increase the size of the force.