Last Updated 12/27 4:45 PM EST
Hot on the heels of the Montazeri funeral protests, Iranian police are faced with a massive series of protests centering around the Shi'ite holiday of Ashoura, with clashes reported in virtually every major city in Iran.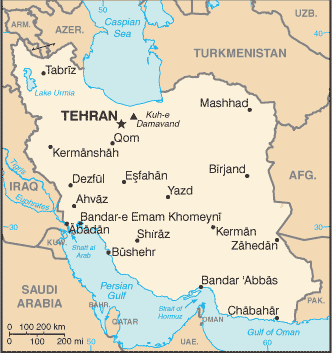 Tehran in particular was a violent scene today, as opposition figures reported major clashes. Police attempted to chase off protesters with tear gas, and when that failed some of them reportedly opened fire on the crowd, killing ten protesters including a nephew of opposition leader Mir-Hossein Mousavi.
Iran's state media reported millions of Muslims taking to the streets for the holiday, but glossed over reports of clashes. The ability to independently verify happens in Iran has been seriously hindered of late, as the state media ignores opposition protests and the government has banned foreign media from covering it.
Still, footage from the clashes has trickled out, showing opposition protesters declaring this "the month of blood" and vowing to topple Supreme Leader Ayatollah Khamenei.