Instead of putting the finishing touches on President Obama's promised closure, which was supposed to have the detention center at Guantanamo Bay closed by January 22, 2010, the facility is gearing up for the assorted trials to be held in 2010.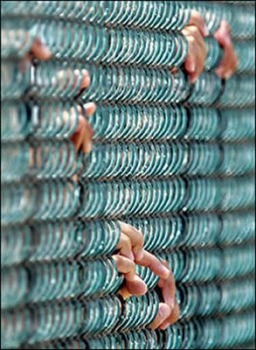 Though the administration made virtually no effort to close the facility, even praising Congress for pulling the funds that were supposed to pay for it from the budget, they did not admit until mid-November that they had abandoned the promise.
Then this week it was revealed that the president wasn't even considering moving on the closure again until the fiscal year 2011 budget, meaning that the facility won't be closed at all in 2010, and only potentially in 2011.
For now, that means the "trials," ordered halted earlier this year by the president, will resume next year, and the system President Obama insisted was harming the US image internationally remains more or less in place. Human rights groups warn that the revived Gitmo trials will also revive the international criticism of them.
And yet, it seems that the administration intends to keep the dubious system of trials in place even if it eventually closes Gitmo itself. Will human rights groups suddenly be fine with the process if it is in Thomson, Illinois?