Shi'ite pilgrimages across the country for the holiday of Ashoura took place today despite persistant threats of attack, and at least 27 people were slain in assorted bombings targeting Shi'ites across Iraq.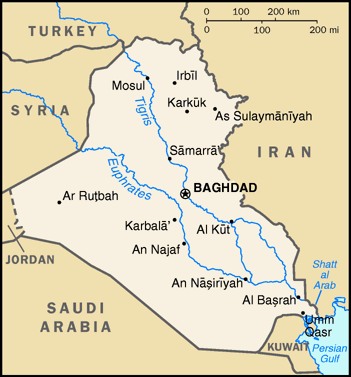 So far the death toll is somewhat lower than previous years, though the number of bombings remained high. The largest attack came in the central city of Hillah, just south of Baghdad, where a pair of bombs killed 13 and wounded 74 others.
A second bombing in Baghdad's Sadr City slum killed nine Shi'ites and wounded 33 others at a funeral procession. Officials speculate that the bomber assumed the throng of mourners were pilgrims, though it is doubtful the attacker really cared if he was targeting Shi'ite pilgrims or a Shi'ite funeral.
Religious attacks are all the rage at this time of year in Iraq, as the Shi'ite holiday runs concurrant to Christmas. Iraq's Christian community, though dwindling, has remained a popular target for militant attacks as a less well defended alternative to attacking the largely Christian invasion forces.