After ignoring its own rules for its unilateral settlement freeze and trying to pacify settlers with promises of money and new construction after the 10 month period ends, Israel is having a little trouble enforcing its dubious freeze.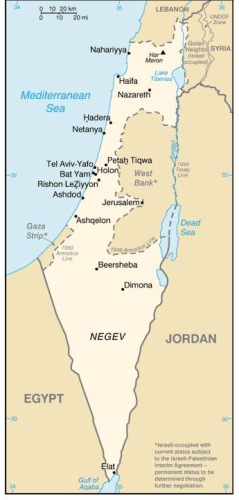 Some settler factions which have been protesting vigorously since the announcement was made and appear none too impressed with the reality that the freeze is having little to no affect on settlement growth, have declined to allow the Israeli military in to supervise the freeze.
Israel's far right coalition government, used to getting its own way with the settlers it relies on as constituents, is threatening to crack down and hard, declaring their intention of sending commando units and drones into the settlements to enforce their will.
The settlers aren't backing down either, however, promising a "series of surprises" for the army when it attempts to enter and demolish illegally built buildings. They cited the burning of a West Bank mosque earlier this month as an example. Though this proved something of an embarrassment to the Israeli security forces in that they never arrested those responsible, the military has never seemed overly concerned with the well-being of the Palestinian bystanders. It is hard to imagine the settlers are banking on this concern being sufficient to stop military action in this case.