Iran's riot police are on high alert tonight as thousands of Reformists flock to Qom to mourn the late Grand Ayatollah Hosein Montazeri, who died earlier today.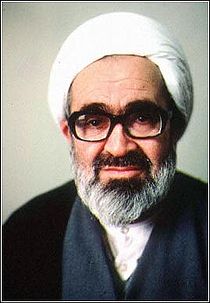 Montazeri was an outspoken critic of the Iranian government, chastizing them repeatedly following the disputed June elections and condemning the crackdowns in the wake of the election as the act of a dictatorship. He later called the government a military regime which had lost its way since the 1979 revolution.
Normally the Iranian government would react harshly in the face of such criticism, but Montazeri's privileged position as the eldest Grand Ayatollah in the nation and initial heir apparent to Supreme Leader Khomeini (before a public falling out) gave him a level of credibility which made him a rallying point for the opposition.
Reports say that top opposition figures Mir-Hossein Mousavi and Mehdi Karroubi have both called for a national day of mourning Monday. Whether that mourning turns into another series of violent protests remains to be seen.