A pair of US drone strikes, using multiple drones and nearly a dozen missiles, attacked Pakistan's North Waziristan Agency today, killing at least 17 people and wounding an unknown number of others.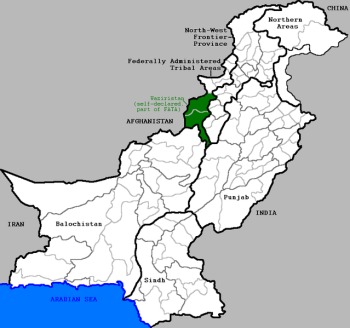 The first attack destroyed a car in Dosali village, killing two people who Pakistani officials later described as "suspects." In the second attack several drones rained 10 missiles on a pair of housing compounds in Ambarshaga, leveling the buildings.
Officials say at least 15 people were killed in the compounds attack, and probably several more remain buried under the rubble. It is therefore expected that the death toll will rise throughout the day. One official termed all the dead "militants," though their identities could not be ascertained.
The attack is the latest in a growing number of attacks on North Waziristan, one of the regions the Obama Administration is cajoling the Pakistani military into invading. It is also one of the deadliest attacks in weeks.