The reverberations from the Pakistani Supreme Court's Wednesday ruling, stripping members of the Zardari government of legal immunity for past crimes, will be felt for a long time in Pakistan, but the first glimpse came today, when the government was forced to cancel a high profile state visit.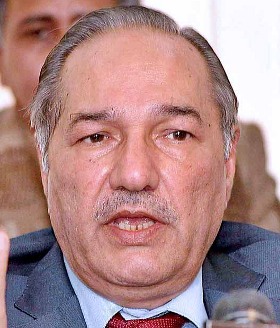 Defense Minister Ahmed Mukhtar was at the airport in Islamabad, set to travel to China on an official visit, when he was told by security staff that he is barred from leaving the country.
Mukhtar is one of 280 members of the Zardari government, from bureaucrats to top cabinet members, on the "exit control list" issued by the high court, and barred from leaving the country because they potentially face criminal charges. Mukhtar condemned the airport incident as a shame upon the entire nation.
Interior Minister Rehman Malik is also on the list. Ironically, it is Malik's ministry that is in charge of enforcing the travel ban. President Zardari is not on the list, as he has separate immunity through a constitutional provision.