In October, oil billionaire T. Boone Pickens expressed annoyance at the fact that US oil corporations were being asked to compete with foreign companies for oil contracts in Iraq.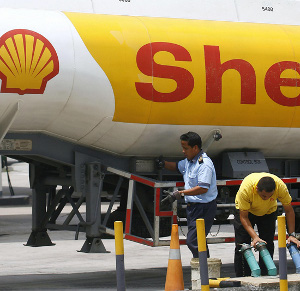 "They're opening them up to other companies all over the world… we're entitled to it," Pickens insisted, warning that after six plus years of American occupation "we leave there with the Chinese getting the oil."
The Chinese may not be getting all the oil, but they're getting some. The spoils of war were something a lot of American oil companies apparently took for granted, as they lost big in auctions for a massive chunk of Iraq's oil reserves.
Analysts say security concerns may have kept American companies from bidding more, but it apparently didn't stop other companies, including Shell (Netherlands), Gazprom and Lukoil (Russia), CNPC (China) and Petronas (Malaysia) from snatching up proven reserves roughly on par with the entire nation of Mexico in the auction.
Since it was mostly Russian and Chinese companies which had oil contracts in Iraq before the American occupation canceled them out, it is only natural that those countries were keen to restore their presence on those fields when the opportunity presented itself. Oil magnates who took the "blood for oil" mantra literally will have to look elsewhere.