Hundreds of Afghans from the eastern Laghman Province took to the streets today in protest of an overnight raid by NATO forces, which government officials have already confirmed killed at least six civilians.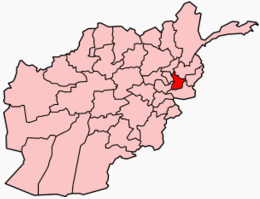 The protesters are demanding the arrests of those responsible for the killings. The Afghan government denies that any of its forces were involved in the raid, which seems to have been a solely NATO affair. The government did however send Afghan security forces out to block the protesters, and they ended up killing at least one.
NATO officials feigned outrage over the allegations, insisting they were "baseless" and that only militants were slain in the attack. Such claims have been all-too-common in recent years, as NATO offensives against villages have often yielded an uncomfortable number of civilian casualties. Secretary of Defense Robert Gates insisted that not killing civilians remains "a top priority."
Laghman Province has been the site of previous civilian killings, and the Taliban has been growing in influence, as the residents grow disillusioned with the corrupt Afghan government and the repeated killings at the hands of international forces.