Throwing further doubt into President Obama's claims that he intends to begin transferring control over Afghan security to the Afghan military in July 2011, Afghan President Hamid Karzai says that the force will not be self-sufficient until at least 2024.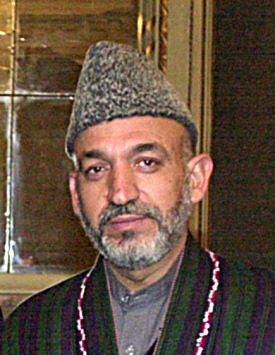 The nation has struggled to muster any sort of competent security forces of its own since the 2001 US invasion, despite billions of dollars in aid from NATO and massive training missions from the international forces.
Karzai suggested that new timetable at a press conference given with Secretary of Defense Robert Gates, who said he hoped that "we will be able to beat those timelines."
In addition to President Obama's largely illusory July 2011 claim, the White House has also said it intends to be out of Afghanistan by 2017. Karzai's comments suggest even that is a relatively ambitious timetable, and that decades of war remain a very real possibility, assuming the conflict doesn't continue to deteriorate to the point that it forces NATO to withdraw.