Baghdad is reeling tonight in the aftermath of a series of coordinated bombings which killed at least 127 people and wounded 519. The attacks targeted government buildings and were the latest in a rising number of massive attacks in the Iraqi capital.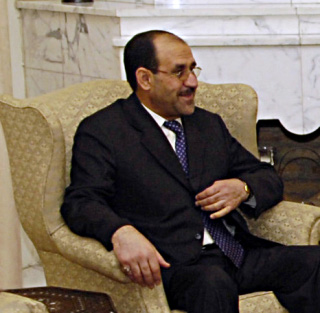 The Interior Ministry was among the buildings hit, and the Federal Appeals Court was completely leveled to the ground by one of the car bombings according to one of the judges.
Iraqi Prime Minister Nouri al-Maliki was quick to blame both the banned Ba'athist Party and al-Qaeda for the attack, and called on security forces to implement even more security measures across the city.
Maliki's comments were not unique. He made similar vows after August's massive bombing, and after the October bombing officials were threatening to ban vehicle traffic entirely in the inner city. The government has arrested scores of security forces accused of collusion or incompetence in the bombings, but today's strike suggests the measures have not amounted to much.