At least 49 people were killed today and 100 others wounded when a pair of remote controlled bombs were detonated in a crowded garment market in the Pakistani city of Lahore.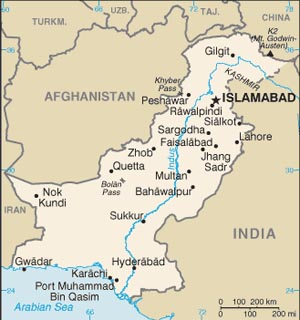 Women and children were reportedly among the casualties in the attacks, which set the market ablaze. No specific target was clear from the strikes, which hit in front of a private bank and in the center of the market, near a police station.
So far no specific militant group has claimed credit for the attack but the Tehreek-e Taliban Pakistan (TTP), the usual suspects in such a strike, have only rarely hit Lahore over the past several years.
The attack was the second bombing attack of the day. A separate incident saw a suicide bomber kill at least 12 people in front of a Peshawar courthouse.