Pakistan's Foreign Ministry rejected with anger as information about President Barack Obama's plan to escalate drone strikes against Pakistani territory, a somewhat-secret addendum to his Afghanistan escalation, continued to emerge today and a top Congressmen confirmed the move was "under discussion."
The foreign ministry cautioned that the attacks would only serve to inflame anti-American sentiment in Pakistan and that the government's cooperation with the US had limits.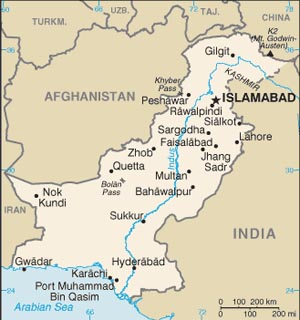 Representative Adam Smith, the chairman of the House Armed Services subcommittee on terrorism, said that secret talks had been ongoing about the currently "limited" operations against Pakistani territory. He would confirm no details.
But other sources say that the talks have centered around expanding the attacks further south into Pakistani territory, as well as into the Balochistan Province. The US has repeatedly threatened to attack Balochistan, despite Pakistani objections.
The US has claimed the Taliban leadership was secretly hiding in the Baloch capital of Quetta, and has threatened to go so far as to send ground troops into the major city. The Pakistani military has vowed to stop the US from striking Balochistan, but has quietly supported US attacks against North and South Waziristan.