In a rambling 35 minute speech which repeatedly cited America's moral authority and 9/11, President Barack Obama announced another 30,000 troops would be sent to Afghanistan in January and that unlike the last 21,000 troops he sent, this time they would conclusively win the war because they would "secure key population centers."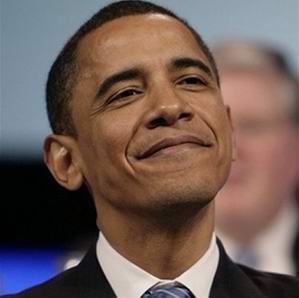 The president declared that the American invasion of Afghanistan in 2001 had "brought hope" to the Afghan people and insisted that since he took office in January America has been making "progress" in the conflict.
Rather than focusing on the rising violence and ever growing Taliban influence, both of which spiraled to record levels after his last "surge," the president cited Pakistan's offensive in South Waziristan and Swat Valley as proof that the pressure was being put on al-Qaeda, not mentioning that the Tehreek-e Taliban Pakistan (TTP), the target of those Pakistani offensives, has no ties to al-Qaeda and only tenuous links to the Afghan Taliban.
Though the bulk of the speech was crowing about America's power and insisting that it in no way seeks world domination, he also took a moment to address questions about his strategy. Rejecting the comparison to Vietnam, President Obama noted that the Afghan War took place after 9/11, whereas Vietnam took place many years before. He also declared that while escalating the war would cost "$30 billion a year," not escalating the war would cost more in the long run.
Curiously, though President Obama insisted that the United States was not and will not occupy Afghanistan, he accused al-Qaeda of having done so in the past. It is unclear to what the president is referring, as al-Qaeda never ousted an Afghan government and its presence in Afghanistan appears to have never involved a serious effort to install itself as a ruling power.
The president also expressed his hopes that his policies would eventually improve the American economy, noting that it was only America's prosperity that would enable him to continue fighting such massive overseas conflicts.
The speech closed with threats to intervene in Somalia and Yemen to combat "shadowy networks" and with a call for the American public to embrace the post-9/11 unity that led to the initial popularity of the endless war on terror.