In a speech today during a visit to Chile, Palestinian Authority chief Mahmoud Abbas slammed Israeli Prime Minister Benjamin Netanyahu's announced 10 month "moratorium" on certain types of new settlement construction, saying the PM had chosen "settlement, not peace."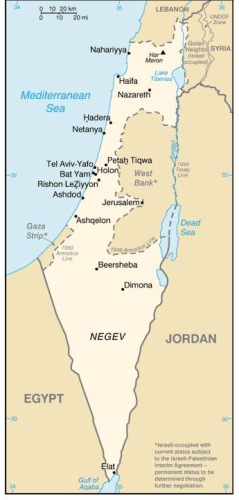 The Netanyahu proposal has been controversial, slammed by Israel's right wing as a betrayal and rejected by Palestinians as not doing anything meaningful. The freeze will not apply to existing projects and would exempt East Jerusalem, as well as certain types of buildings in existing settlements.
Israeli Foreign Minister Avigdor Lieberman, an outspoken opponent of even hypothetical peace talks, dismissed the Palestinian complaints, declaring "the last thing that should interest us is the Palestinians' concern." Lieberman insists the freeze offer is for the benefit of the international community.
From that perspective it appears to have been a success, as Western officials have been falling over themselves to praise the offer as a contribution to peace, even if it will have no actual effect on the stalled peace process.