Confirming persistent rumors over the past several weeks, unnamed Israeli officials say that Prime Minister Benjamin Netanyahu is in fact considering a proposed 10-month settlement construction freeze in the West Bank.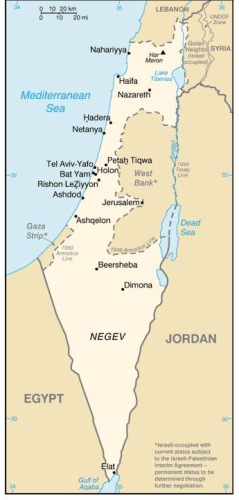 The exact details of the freeze were not made public, but it reportedly included a series of limitations and restrictions on settlement construction, and covers only the West Bank and not East Jerusalem.
The move seems to be a considerable step up from previous offers, which amounted to only 3-6 month delays in issuing new construction permits while existing projects continued unfettered. It comes at a time when the Palestinian Authority is increasingly exasperated at Israel's unwillingness to stop the settlement growth.
But with East Jerusalem not included, the deal likely will please Western officials that Israel is making an effort without actually doing much to move forward the peace process. It seems unthinkable, especially with pending elections, that the Fatah Party will accept anything that doesn't include East Jerusalem.