According to top commanders in the Iranian military, the nation will be holding a large-scale five day military exercise beginning Sunday aimed at preparing for the oft-threatened international attack against them.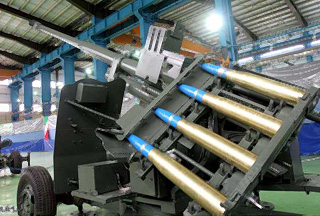 The exercise, dubbed "Asemane Velayat 1," will be the largest scale air defense exercise in the nation's history, and will center around thwarting foreign air strikes against the nation's civilian nuclear sites.
The drill will not involve any specific enemy but only a hypothetical one, but Israel in particular has regularly threatened to attack Iran and has even gone to great lengths to arrange air corridors for such an attack. The US has also repeatedly brought up the possibility of attacking Iran.
Reports have said Israel had been preparing to launch an attack as soon as next month, and it seems the exercise is in no small part aimed at preparing for that eventuality. Rumors of impending Israelis strikes, fueled by hawkish Israeli officials, have persisted for years, however, so it is unclear if the latest threat is serious or just rhetorical.