The persistent reports of Iran's final rejection of the draft third party enrichment proposal has been greatly exaggerated, it would seem, and officials are scrambling to put forth a last ditch effort to rescue the proposal.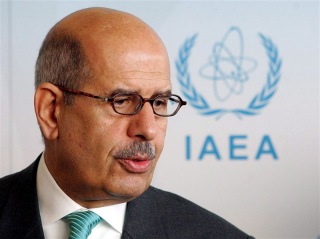 The P5+1 is reportedly expressing disappointment that Iran hasn't approved the deal yet, and IAEA chief Mohamed ElBaradei expressed hope that Iran would take a "minimum risk" in the interests of peace and still approve the deal.
At the same time ElBaradei is urging Western officials to hold off on their oft-threatened sanctions against Iran, saying there was still time to rescue the deal.
The nuclear deal has been hugely controversial inside Iran, with many officials expressing doubts about France's involvement in the third party enrichment process. Iran has sought to alter the deal to a direct exchange, which has met with Western opposition.