Last Updated 11/19 6:19 PM EST
As the Pakistani military continues to laud the success of its military operation against South Waziristan, the major city of Peshawar continues to bear the brunt of retaliatory attacks from the militants.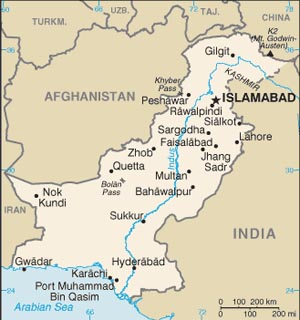 Today, a suicide bomber attacked Peshawar's courthouse, killing at least 20 people and wounding 51 others. The attack was the seventh bombing against the city in less than two weeks.
Police say they stopped the bomber in front of the gate when he detonated his explosives, and that the death toll could have been much worse if he had gotten inside the crowded courthouse.
Peshawar has been hit hard by the assorted wars of the past several years, with a virtually permanent tent city housing millions of internally displaced persons set up on its outskirts. The city is also on the Khyber Pass, through which much of NATO's supplies for the Afghan War pass, and that has made it a target as well.