According to opposition figure Yossi Beilin, Israeli Prime Minister Benjamin Netanyahu will soon propose a freeze of all construction in the West Bank for 10 months.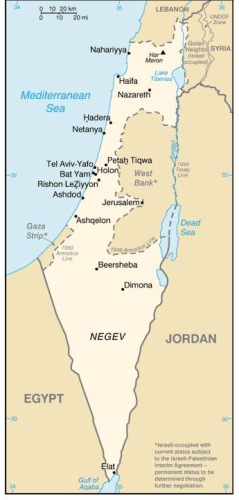 The freeze reportedly will not include occupied East Jerusalem, a major bone of contention with the Palestinian Authority. Just yesterday Israel announced 900 new settlement units in Gilo, a settlement suburb of Jerusalem.
The Israeli government has yet to confirm or deny the move, but if true it would be a significant improvement over previously proposed "freezes," which amounted to only a 3-6 month delay in approving new construction while existing construction projects continued.
Still, with Palestinian negotiators seething at the Gilo expansion, any freeze which doesn't include Jerusalem is almost certain to be met with rejection. This probably makes the plan, speculative though it may be, a non-starter.