After a very high profile ouster from his role as Deputy Special Representative to Afghanistan just over a month ago, former US Ambassador Peter Galbraith has landed on his feet in a big way.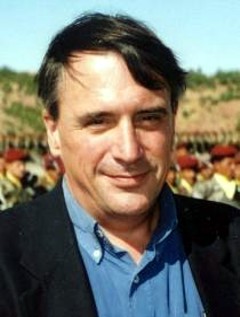 Galbraith, an outspoken advocate for Kurdish secession, helped the Kurdistan Regional Government negotiate when Iraq's constitution was being written in the Summer of 2005, and is now reportedly standing to earn over $100 million for this brief advisory role.
The rub, assuming there needs to be one, is that Galbraith was also evidently on the payroll of a Norwegian oil company called DNO and helped them negotiate an exploration deal with Kurdistan that paid off big, and he stands to share greatly in the profit of a strike he holds interest in largely because of laws regarding oil revenue distribution that he helped put into the constitution.
DNO chief Helge Eide insists that as far as they know, Galbraith had no official political assignments at the time of his employment. He was working for the National War College as of 2003 but resigned to advocate more freely for Kurdish independence.
Top Iraqi official Feisal Amin al-Istrabadi expressed dismay that, in effect, "an oil company was participating in the drafting of the Iraqi Constitution."