Though US officials seem to change their story on the Afghan escalation on a daily basis, today they seem to uniformly agree that the decision on the escalation in Afghanistan is "nearing."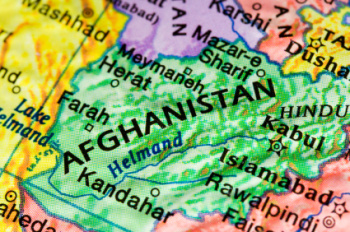 But the administration is well short of consensus on the wisdom of throwing ever increasing numbers of troops at the nation. Ambassador Karl Eikenberry in particular has expressed reservations about the assorted plans.
Officials said they wouldn't characterize Eikenberry as "opposed" to the surge, but that he seemed to be asking a lot of questions about how the assorted plans would lead to American forces eventually leaving the nation. Such questions, it seems, are unusual in the administration.
President Obama had reportedly narrowed his selection of choices somewhat, though various officials seem to differ on which options are still under consideration, and at least one official says he won't accept any of the existing options but wants a slower escalation.
The most recent concrete number given is 34,000, though escalations from anywhere between 10,000 and 45,000 are still mentioned.
General Stanley McChrystal's requests have continued to rise over the course of the past several months, starting at 20,000 additional troops but rapidly escalating to the point where he is said to have sought up to 80,000 as his ideal choice.
The speculation that the decision is near was further fueled when British Prime Minister Gordon Brown declaed that he had been informed the announcement would be made "in a few days." Of course, the British government claimed Obama was going to make an announcement in mid-October as well, so their reliability on the issue is unclear.