Glyn Davies, the American Ambassador to the International Atomic Energy Agency (IAEA), says that the US is willing to give Iran "some space" and is not pressuring them to answer the uranium proposal immediately.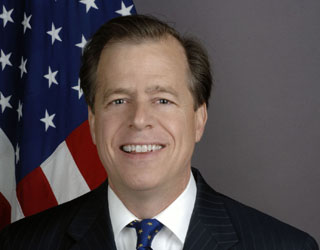 "It's a tough issue for them, obviously, Davies conceded, though the US apparently hopes to hear an answer soon. Iran's government has been increasingly of two minds about the question.
Secretary of State Hillary Clinton said the hopes for quick approval fell apart in the face of "a lot of confusion and debate within the Iranian leadership." Officials still hoped that Iran might eventually approve the deal.
On the other hand US officials gave no indication if they were now open to additional talks, which Secretary Clinton had previously ruled out. Iran has been calling for new talks to obtain clarifications about some issues, and is seeking a compromise that would limit the risk of losing their uranium stockpile.