The "friendly fire" death toll from Friday's Badghis Province air strike
continues to rise, with Afghan officials now says that the NATO attack killed at least 20 people, eight members of the Afghan security forces and 12 civilians, in the bombing. Dozens were also reported wounded though a final count has yet to be ascertained.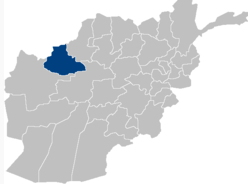 The incident followed a comedy of errors among NATO forces which also has apparently left two American soldiers dead. An air drop of supplies to forces in the Badghis Province was accidentally air dropped into a river, and two American soldiers dove in attempting to rescue the supplies.
The soldiers reportedly drown in the river, and the Taliban recovered the bodies downstream. But NATO launched a massive search and rescue operation which for some reason included an air strike against a warehouse on the outskirts of a military base housing both coalition and Afghan troops.
At least 25 international forces were wounded during the failed rescue operation as well, and though NATO initially claimed they were wounded by "insurgent activity" they later conceded that it was a possibility that they had been wounded in an attack by their own forces.
As for the air strike that left so many dead, the US insists that it was no accident but was an attack on "hostiles" even though it was against a NATO base, and a US spokesman insisted that they have received no reports of any civilian casualties even though officials have been publicly clamoring for accountability virtually since the attack happened.