Following today's announcement that President Hamid Karzai would remain in power without the formality of running in a single candidate vote on Saturday, Western leaders are touting his victory and hailing him as the "legitimate" leader of Afghanistan.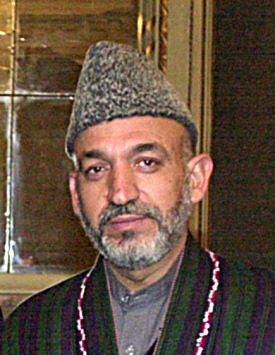 Karzai's road to "legitimacy" was a long and winding one, starting with a victory in the August presidential vote which saw his campaign netting over a million fraudulent votes.
Amid domestic outrage and a surprising level of international ambivalence, the Election Complaints Commission pared Karzai's lead enough to force a second round of voting with second-place finisher Abdullah Abdullah. Karzai initially rejected that as well, but after intense pressure from the US grudgingly agreed to allow the run-off to take place.
But after massive fraud in the first round and the bulk of it in his favor, Karzai angrily refused to make any serious changes to the procedures for the second round. Faced with the prospect of another fraudulent vote, Abdullah simply withdrew, and the Karzai-appointed Independent Election Commission declared him the winner.