Official data showed that the number of Iraqi civilians slain in violence in October was 343, nearly triple the number who died in a relatively quiet September, but still well short of August's toll.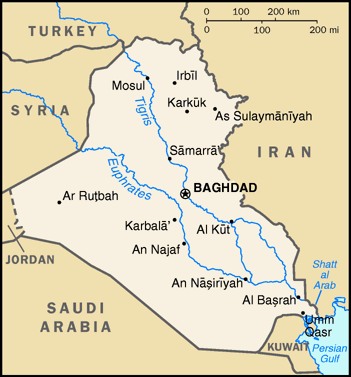 Nearly half of those slain died in the October 25 suicide truck bombings in Baghdad, which saw 160 killed, mostly civilians, in the attack on the Justice Ministry and provincial government building.
August saw 456 killed, and again a large number of them in Baghdad truck bombings. The US says it expects the number of high profile attacks in Iraq to increase over the next several months ahead of the January parliamentary elections.
Though the death tolls on a hole are somewhat lower than in earlier years of the war, the death toll has not dropped to anything resembling pre-war levels, suggesting that Iraq remains a very dangerous place.