Some members of Iowa's National Guard are finally receiving a month worth of $200 a day respite pay they have been owed since their return from an extended deployment in Iraq. The move came after Iowa representatives said the members shouldn't be sent to Afghanistan next year unless they get the back pay first.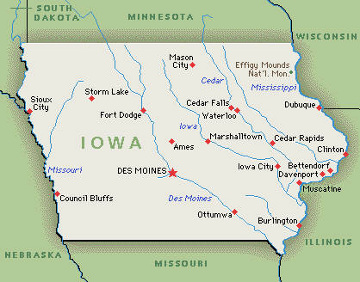 The Iowa National Guard says roughly 700 of its 20,000 members were owed the money after the 2005-2007 Iraq deployment. 3,500 members are set to be sent to Afghanistan in 2010, the single largest deployment from the state since World War 2.
Congressmen said it was completely inappropriate for the guardsmen to be shipped off to Afghanistan before getting their due compensation for the last mission. The troops are expected to spend at least 10 months in Afghanistan, though talk of escalation and a shortage of troops might lead to a longer deployment.