The IAEA has received Iran's formal response to the third party uranium enrichment proposal. Though the exact details of the response remain secret for some inscrutable reason, Iran appears to have accepted the pact in principle but is seeking some compromises before finalizing the deal.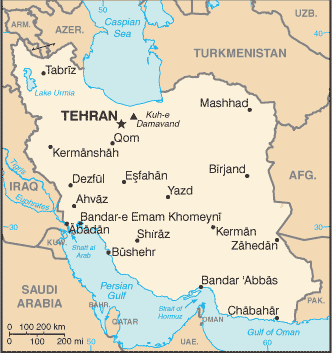 Two changes are being sought, key among them being that Iran wants to ship its low enriched uranium in stages rather than all at once. Iran also wants the right to buy more uranium enriched to the level needed for medical isotopes, a right it appears to have at any rate.
The move seems to stem at least in part from Iran's repeated reservations about using France for part of the enrichment. France reneged on a previous promise to deliver Uranium Hexafluoride gas to Iran, and Iran is concerned that once the hawkish French government gets the low enriched uranium it may choose to simply keep it. The compromise would allow them to limit their risk of losing a significant portion of their small uranium stockpile, and test whether the other nations will live up to their side of the bargain.
The response may imperil the ongoing negotiations, as the Western nations in the P5+1 appeared to have only reluctantly approved the initial deal and will likely balk at any conditions, no matter how trivial.