German Gen. Wolfgang Schneiderhan, the inspector general of the German Army, declared today that the German military acted entirely appropriately in calling in the early September Kunduz Province air strike which investigators say killed scores of civilians.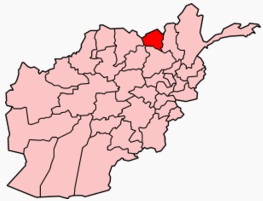 "I have no reason to doubt that the German soldiers did the right military move," Gen. Schneiderhan insisted at the press conference, citing the results of a NATO investigation contained in a classified report which does not appear likely to ever be made available to the public.
The NATO preliminary report leaked shortly after the attack told an entirely different story, confirming at least 100 were killed and saying German Col. Georg Klein had "overstepped his authority" in ordering the attack. Schneiderhan insists the current NATO report says that "between 17 and 142" people were killed and makes no judgement how many of them were civilians.
The attack came after militants captured a pair of NATO fuel tankers, which later got stuck in a riverbed. The militants invited civilians from a nearby village to take some of the fuel, and a crowd of villagers surrounded the tankers at the time when a US missile destroyed them, sparking a massive fireball. Germany's government insists troops were convinced the vehicles would be used in bombings at some point in the future, but officials made no effort to recover them and simply blew them up.