Though officials have been quick to point the finger at the Tehreek-e Taliban Pakistan (TTP) for today's bombing of the Mina Bazaar in Peshawar, the deadliest bombing in the nation in years, the group has reportedly condemned the blast in an email denying any role in it.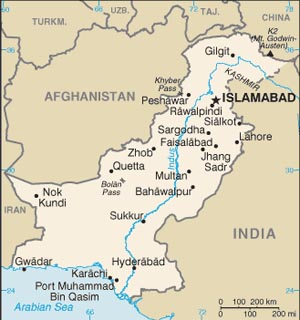 Al-Qaeda, the other usual suspect for attacks in northern Pakistan, was also quick to deny having anything to do with the strike, insisting that they don't under any circumstances attack bazaars or mosques.
The Mina Bazaar is famous for selling women's clothing, jewelry, and toys for children, and so it was unsurprising that the attack killed mostly women and children, sparking outrage across Pakistan.
The leadership of both groups would likely have steered clear of such an attack simply because of its affect on popular opinion, but the TTP in particular is made up of such a hodge-podge of loosely affiliated groups that it would be tough for its leadership to say with any certainty that none of its auxiliary groups had anything to do with the high profile attack.