The autonomous Kurdistan Regional Government (KRG) still hasn't given up on the idea of annexing the oil-rich city of Kirkuk into its region, and the ethnically split city is quickly shaping up to be another battle ground both for the January election and for long-term control over Iraq's oil supply.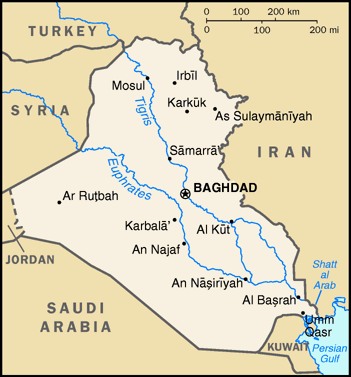 Kurdistan's President Massoud Barzani again demanded that the Kirkuk Governate be annexed outright, saying "we will not accept any other solution."
The city has also been home to a large number of Arabs and Turkomen for centuries, however, and those groups mostly oppose becoming part of the Kurdistan region, where they would be a largely unwelcome minority.
Tied to this dispute is the question of whether to use the 2004 voter registry or the one from the regional elections earlier this year. Kurdish politicians see the 2009 version as more favorable, though there is some dispute whether this is really the more accurate count.
In addition to the question of the election law, the Kirkuk registry appears to be another obstacle which will be hotly debated in parliament and which threatens to derail the January elections. The status of the key city is likely to remain disputed well beyond January, however.