In the aftermath of yesterday's massive Baghdad bombings, the deadliest in the nation in over two years, officials are scrambling to figure out exactly how such huge attacks could have happened.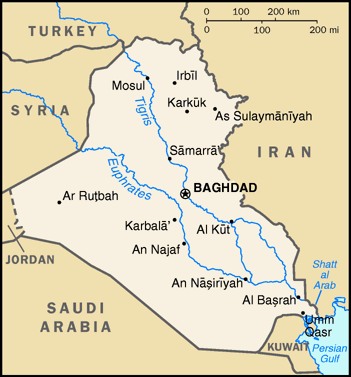 Baghdad's Governor Salah Abdul Razzaq suggested that "it can only be negligence or collusion" responsible for the blasts, pointing to footage of one of the trucks used in the attack.
The truck, which hit the Justice Ministry, carried the logo of the Fallujah Department of Water, yet managed to enter Baghdad uninspected. Making matters worse, trucks are banned from the neighborhood around the Justice Ministry, which is surrounded by checkpoints. But the truck entered again, with no problems.
The governor suggested that going forward, the streets around the ministries may have to be closed entirely to prevent such bombings. This was the second time in a little over two months that insurgents managed to launch coordinated strikes against multiple key government buildings with truck bombs, and the massive security in the capital failed both times.