An estimated 1,000 protesters, many of them students from Kabul University, marched through the streets of the Afghan capital today in an anti-US protest stemming from a reported incident in which US soldiers bombed a mosque and burned a copy of the Qu'ran.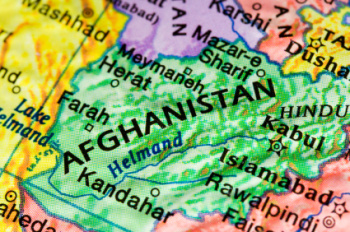 Protesters chanted anti-US slogans and burnt an effigy of President Barack Obama before Kabul police opened fire on the protesters to disperse them.
MP Mohammad Saleh Saljoki, Afghanistan's Deputy Parliamentary Speaker, praised the protesters and said they had the support of parliament. Similar protests took place last week in other Afghan cities.
The US denied that any such incident had happened at all, labeling it a Taliban plot. The Afghan government confirmed that a copy of the Qu'ran was in fact burnt, though they denied that foreign troops were responsible.
Similar protests occurred in Afghanistan in 2005 over reports of Qu'ran desecration at Guantanamo Bay. Though proof positive of such incidents is always elusive, the reports appear to gain credence with a public that has a growing sense that neither they nor their culture are respected by the foreign troops.