Last Updated 10/25 4:35 PM EST
At least 147 people were killed today and 721 others wounded when a pair of suicide car bombings attacked a pair of key government buildings just a few hundred yards from the Green Zone.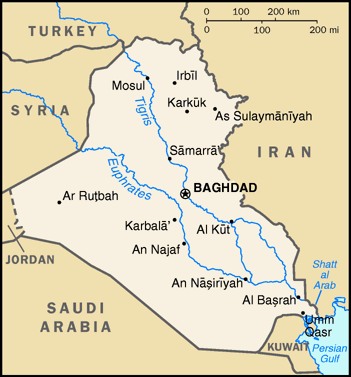 The bombings targeted the Justice Ministry and the Baghdad Provincial Government's administration building. The provincial building was destroyed in the blast and the Justice Ministry sustained heavy damage. Officials have been seizing civilian vehicles to help transport the wounded to overwhelmed hospitals in the area.
Technically the deadliest attack since 2007, the strike was eerily similar to one just two months ago in Baghdad, when coordinated car bombings again targeted government buildings, killing over 100 and leaving over 1,000 wounded.
Prime Minister Nouri al-Maliki immediately blamed al-Qaeda for the new attacks, claiming they were trying to disrupt the January elections that parliament still hasn't approved a law for. In the August bombing Maliki blamed Ba'athists and broadcast a confession from a "Ba'athist mastermind" even though al-Qaeda claimed credit for the attack. Later officials broadcast a second "confession" from an al-Qaeda detainee implicating Syria in the attack, straining tensions between Syria and Iraq to this day.