The gargantuan American embassy in Baghdad, heavily criticized for its needless enormity and $736 million price tag, has more problems with it than previously indicated, according to a report by the State Department's Inspector General.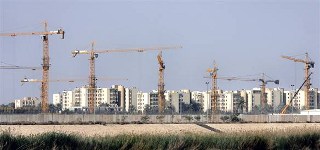 The report details myriad flaws throughout the embassy and criticizes the First Kuwait General Trading & Contracting Company for what it calls failures in design and construction.
It concludes by calling for officials to demand a rebate of $132 million for shoddy workmanship, over a quarter of what the contractor was paid for its role in the construction.
Almost four times the size of the Pentagon, the embassy was completed in early 2008 and at the time, State Department officials touted its completion as an achievement and didn't appear to have any issues with it.