An attacker entered a Sunni mosque in Tal Afar today, shot the imam and opened fire on the congregation before finally detonating an explosive charge. At least 15 were killed in the attack and at least 80 were wounded.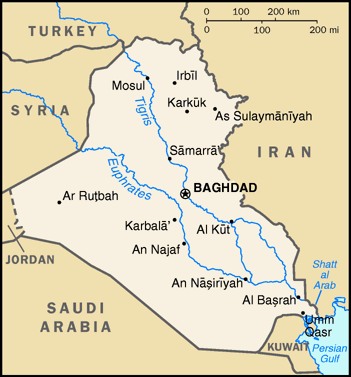 The imam, Sheikh Abdulsattar Hussein Alou, was also a local court judge and reportedly an outspoken critic of the insurgency. It is therefore believed, though a Sunni mosque was attacked, that the attacker was a Sunni insurgent linked with al-Qaeda.
Today's attack was the latest in a string of attacks in and around the northern city of Mosul (Tal Afar is just north of Mosul). The regional violence has been principally driven by ethnic tension between Kurds and Arabs but as today's attack demonstrates is not exclusive to that conflict.