The Italian government reacted with outrage today following reports in the Times of London that the Italian government had been secretly paying off Taliban factions in the Sarobi region to keep them from attack Italian troops.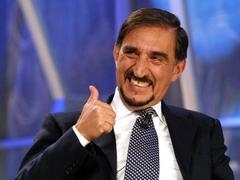 Ignazio La Russa
NATO spokesmen said they saw "no evidence" in the article and Italy's Defense Minister Ignazio La Russa says he intends to sue the well known British paper for publishing the claims.
But far from just making unfounded claims, the paper actually cites quite a few people, including local Taliban leadership who say the deal was well known and members of the Afghan government and military who confirm that they were well aware of the relationship.
Perhaps the most troubling aspect of the report however is the 2008 ambush in the region that left 10 French soldiers dead and 21 wounded. The Taliban commander quoted in the Times says the French soldiers who came to the area launched attacks against his group, which were initially interpreted as a betrayal by the Italian forces. The French government is coming under growing pressure to investigate the background of the attack, the deadliest for them in the eight year war.