The Tehreek-e Taliban Pakistan (TTP) quicky took credit for a string of attacks today across the Pakistani cities of Lahore and Kohat, aimed at police headquarters and training facilities in the area.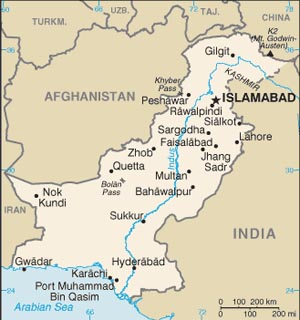 At least 41 were killed across the two cities. In Lahore, 19 police and 11 militants were slain when dozens of militants attacked training centers and a police garrison.
In Kohat, a car bomb targeted police outside a housing complex killing at least 11. So far it is unclear if any of the casualties were civilians, but the bulk in both cases appear to have been Pakistani security forces.
The attacks are the fourth major TTP action against the Pakistani government in a week, and come as the military continues to bomb the South Waziristan Agency, where the group's leadership is largely located. The military has also promised a ground invasion of South Waziristan at some point.