At least four people were killed and six injured tonight when a US drone fired missiles into a building suspected of being a militant compound in Pakistan's North Waziristan Agency.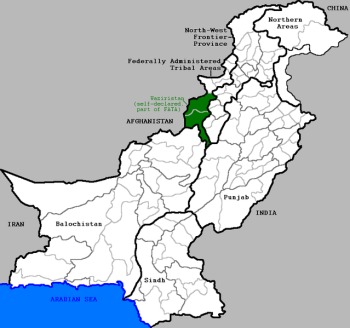 The building, which according to Pakistani officials was a house belonging to an Afghan refugee, is near the border with Afghanistan, and was destroyed when a pair of missiles struck it.
The US has been launching an ever increasing number of drone attacks into North and South Waziristan, but has seemed to favor North Waziristan of late, even as it presses Pakistan to launch an outright invasion of South Waziristan.
That offensive is still said to be pending, though claims from the civilian government over the weekend that it would begin "within 24 hours" have not borne out. The military has continued to launch air strikes and artillery attacks, however, and hundreds of thousands of civilians have fled the region.